Monday, October 19, 2015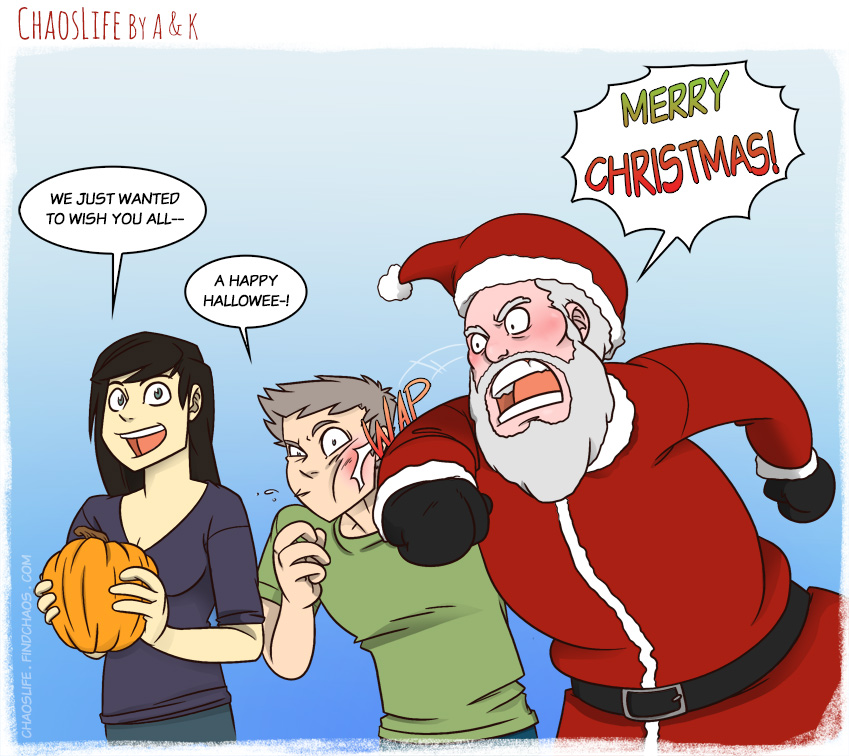 Cartoon text:
We just wanted to wish you all-

A Happy Hallowee-!

WAP

MERRY CHRISTMAS!

From over at:
ChaosLife by A & K
Friday, October 16, 2015
Cartoon text:
HO HO HO!
HELLO
EVERYO-

NO!
GET OUT!
IT'S OCTOBER
GET OUT!

From over at:
Mandatory Roller Coaster
Tuesday, November 1, 2011
Hopefully your Halloween was safe and fun and you were able to find
costumes and decorations hidden behind all the Christmas displays at
the stores!
Watch out for Christmas lights as you're trick or treating!
And now on to the forgotten holiday...
Thanksgiving!!!