November is for Thanksgiving!
Cartoon text:
DECEMBER, fat boy!
This month is for MY holiday!
No hop in that sleigh
and WAIT your TURN!
©
Cartoon by Randy Bish
Thanksgiving music?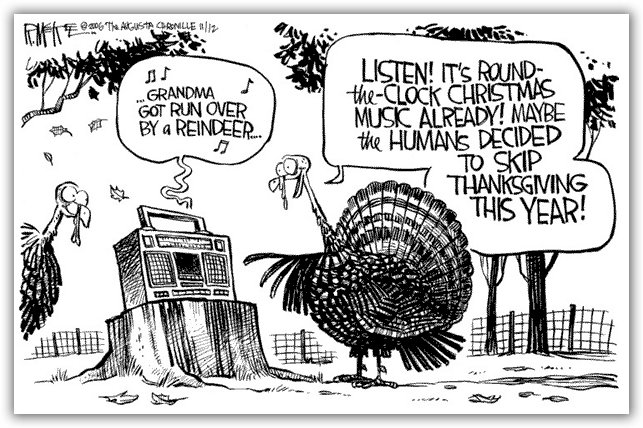 Cartoon text:
(radio): Grandma got run over by a reindeer
(turkey): Listen! It's round-the-clock Christmas music already!
Maybe the humans decided to skip Thanksgiving this year!
© Cartoon by Rick McKee
From over at:
www.stormfax.com